Details
NUTRALASH Stardust Waterproof Mascara
UNIQUE
NUTRALASH Stardust Waterproof Mascara: The waterproof volume formula. Now in limited edition with diamond dust.
Give your eyelashes a luxurious shimmer and unique volume - without clumping.
VALUABLE
Your eyelashes are finely defined and separated. Wonderfully wrapped eyelashes, in a rich shade, black as the night - for every day. Ingredients such as precious waxes ensure suppleness and elasticity and allow an immediate coating of each individual eyelash with a lush layer of colour.
IRRESISTIBLE
No clumping, sticking & smearing - Does not crumble & sticky. Light formula for Max Full Lash Look. Irresistible and yet firm. For a feeling as unique as a diamond. Wind, weather and tears of happiness, the NUTRALASH Stardust Waterproof Mascara with diamond dust withstands everything.
DRAMATIC LOOK, EXTRA VOLUME
Product features at a glance:
Waterproof mascara
Maximum volume, optical extension and momentum
For fullness and separation of eyelashes
Suitable for sensitive eyes and contact lens wearers
Skin compatibility dermatologically confirmed
Clinically tested
Instruction manual:
Turn the brush in the bottle before applying. This is how the mascara spreads evenly on the brush: the prerequisite for an optimum result. Mascara is always applied from the eye to the end of the eyelash. First at the top, then at the bottom: this ensures perfect momentum at first glance. The latest trend is strong mascara, endlessly long lashes. As a result, the eye appears more open and is better perceived.

Content: 5 ml
✅ MOISTURIZING
✅ LONG LASTING
✅ VOLUME INCREASING
✅ EXTENDING
✅ FLYWHEEL-FIXING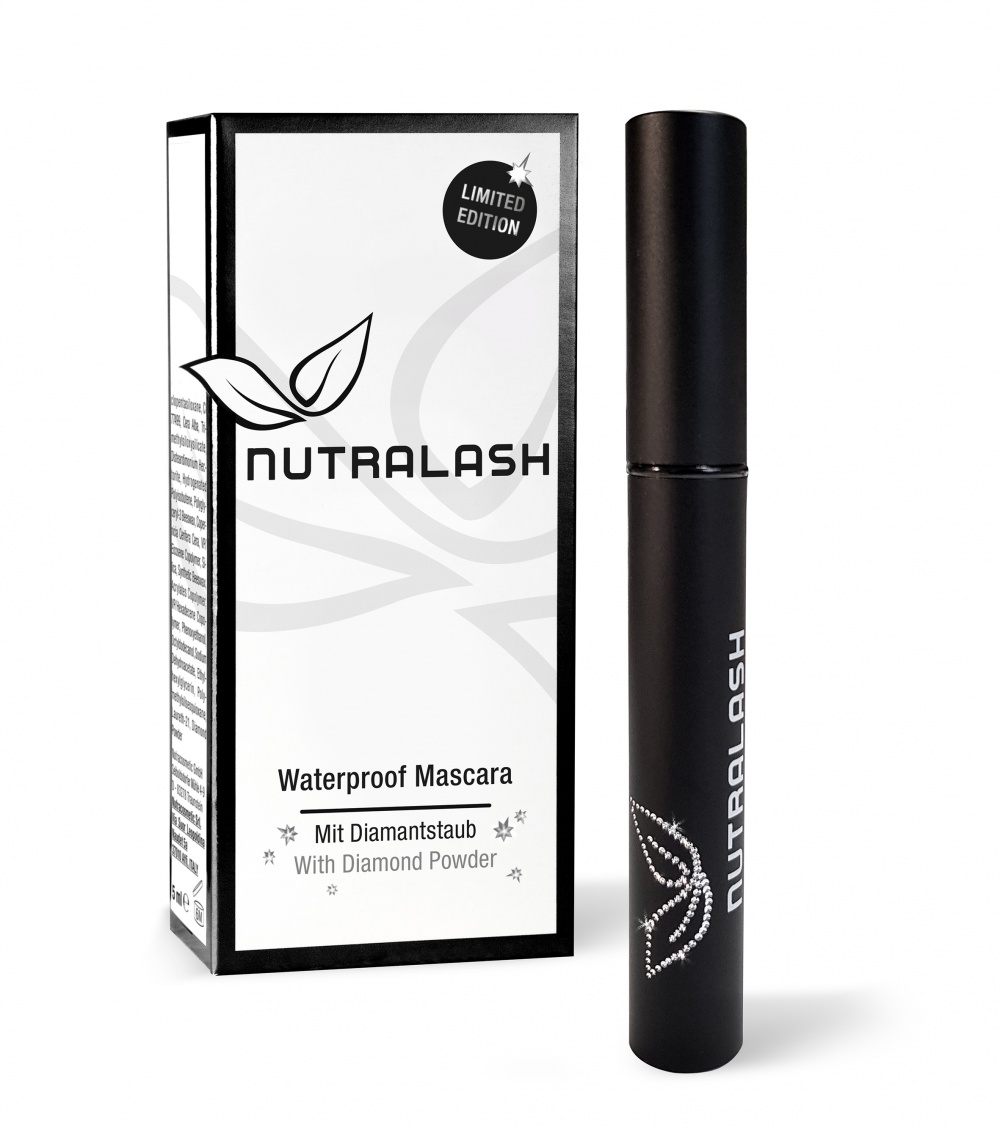 -